Company Logo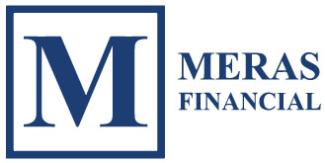 Email
ymeras@unitedplanners.com
Disclaimer
Ioannis ( Yo ) Meras is an Investment Advisory Representative offering Securities and Advisory Services through UNITED PLANNERS FINANCIAL SERVICES, Member: FINRA, SIPC. Meras Financial and United Planners are not affiliated.
This site is for informational purposes only and is not an offer to sell or a solicitation of an offer to buy any securities or investment advisory services which may be referenced herein. We may only offer services in states in which we have been properly registered or are exempt from registration. Currently, investment products and services are only available to residents of CA, NV, OR and WA.
3150 Almaden Expressway Ste. 239
San Jose, CA 95118
United States
Company Description
We are dedicated to providing investment management and strategic wealth planning that is right for you. Simply put, we strive to be our client's trusted advisor.